Meet Alure's Extreme Kitchen & Bathroom Production Department
If you are doing a 10 day kitchen or 5 day bath, these are your experienced project managers.
John Brower– Director of Operations
As a Director, John brings more than 33 years of knowledge to his position. John's career has been focused mainly in commercial and residential management.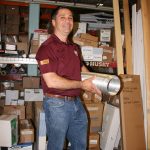 Joe Russo – Project Manager
Joe has been a project manager for many years and has more than 24 years experience, a Hofstra graduate, with RRP and Dale Carnegie training.
Emilio Floro– Project Manager

Emilio has over 30 years in the kitchen and bath business including many years as an installer. He holds RRP certification and won Alure's Top Dawg in 2012.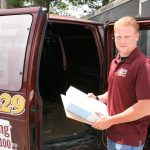 Justin Burchard– Project Manager
Justin is a bright new star in the Alure production department. With 5 years experience, Justin is bringing a new energy to managing projects.
Stan Szlamka – Project Manager
Stan has over 12 years of experience in residential and light commercial projects in London and NY. He also hold a CCM certificate from Nassau Community College and related qualifications from Lambeth College in London.
Behind the Scenes
Patricia Tallini – Project Coordinator – Patty has more than 10 years of experience in the Kitchen and Bath remodeling industry. She is an instrumental contributor in the well organized system that is the Extreme Kitchen and Bath program.
Robin Weiss – Project Coordinator – Robin has more than 8 years of experience in the home improvement industry as well as over 22 years in customer service and as a manufacturer representative.
Lesley Weiderman – Heads up our Purchasing Department – Lesley has more than 9 years of experience in customer service and purchasing, BA from Hofstra University and is a licensed home inspector.
Clare Shames – Purchasing – Clare brings 19 years of experience to the job in customer service, purchasing and operations.
Alure Online
Specials
View A Complete List Of Our Specials
Some restrictions apply, click the button below for more details.