Seth Selesnow
Director of Marketing & Public Relations
About:
Seth Selesnow, Director of Marketing for Alure Home Improvements, began his career at Alure in 2003.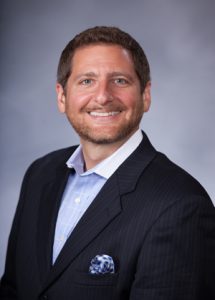 Prior to joining Alure, Seth was a key member of the management team for PC Mall, Inc. in Torrance California and was Senior Sales Manager while they became the number 1 Apple Reseller in the country, overtaking Mac Warehouse. During his tenure at PC Mall, Seth assumed responsibility of the company's entire training department, where he redesigned a three week new hire training program, developed the company training manual, and personally trained all company new hires during his tenure in the training department. Seth was instrumental in the development of the corporate training program, where he was responsible for the training of sales reps including consumer, corporate and government sales personnel. Seth was awarded with a "Training Leadership Award" for his role in developing the training program that helped PC Mall reach 1 Billion in annual Sales.
In 2003 after moving back to New York from California, Seth was initially hired to develop Alure's new hire training orientation. Quickly recognizing Seth's call center experience, Alure President soon promoted him to manage Alure's call center, and 6 months later, was promoted to Director of Marketing, assuming responsibilities for all of Alure's advertising, events, website, branding, digital marketing and other marketing related duties, as well as overseeing Alure's call center.
He has been instrumental contributing to the implementation and growth of Alure's professional call center amidst other responsibilities as part of Alure's Senior Management team. Seth has played a major role in developing and promoting the Alure brand through increased awareness facilitated by all channels of media that include print, radio, TV, trade expositions, cause marketing, digital marketing, and website presence, among others.
Seth's call center background and knowledge were utilized to make significant developments in Alure's call center, to handle the growth of additional products and services as well as growth into new territories. Seth's drive and attention to detail have helped Alure's team expand their marketing efforts through traditional media as well as expanding the events campaign and social media presence. In 2008, Selesnow was honored by Owens Corning as the National Network's Marketing Manager of the Year, and in 2010 he was awarded the Exceculeadership Award for outstanding leadership on Long Island. He also played a key role in Alure's relationship with Extreme Makeover: Home Edition, overseeing public relations and Alure's community outreach to recruit volunteers for all eight of Alure's makeover projects, and was a judge for the 2014 Long Island Folio Awards for the Fair Media Council.
His background prior to joining Alure includes experience at PC Mall Inc, Scholastic Network and Seiko Incorporated. Seth has participated in many industry and management training programs including Dale Carnegie leadership training, and has been asked to speak at conferences about some of Alure's unique marketing and customer relationship programs to Remodelers from around the country.
In addition to speaking annually at Hofstra's Marketing Club and presenting at chamber of commerce meetings, Selesnow volunteers on several event committees including the Interfaith Nutrition Network, and the Clark Gillies Foundation, and is an avid hockey fan, enjoys playing guitar, chess, ice hockey, biking, travel, and debating politics.
Awards & Achievements:
• 2008 Owens Corning Network Marketing Manager of the Year
• 2010 Exceculeadership Award for outstanding leadership on Long Island
• 2011 Lindolfo Casagrande Community Service Award JETS of America
• Judge for the 2014 Folio Awards
• Annual speaker at Hofstra University Advertising Club
• Dale Carnegie Leadership Training
• Tony Robbins Unleash the Power Within
Favorite Quotes:
Business – "Customers don't care how much you know, until they know how much you care."
Life – "Don't be distracted by criticism. Remember ~ the only taste of success some people have is when they take a bite out of you." – Zig Ziglar
What I Love About Alure:
The Culture.
Before Alure, I never really understood what it was like to work in a company that felt like a family, with everyone working together and actually caring about each other. Several of my coworkers have become some of my closest friends.
Alure Online
Specials
View A Complete List Of Our Specials
Some restrictions apply, click the button below for more details.