Michael Kontryn
Director of Sales – Alteration Division
About:
Michael Kontryn, Director of Sales – Alteration Division for Alure Home Improvements, began his career at Alure in the beginning of 2016.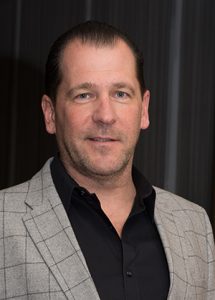 Prior to joining the Alure team, Mike started his career in the mid 80's working the trade with his hands and tools. He first went into framing new homes and then moved onto residential remodeling. In the mid 90's Mike signed on to become an installer for Alure. After just few jobs, Carl Hyman, one of the owners back then, said "why don't you take off your tool belt and have an inside career." So with that said, Mike moved into a Production Supervisor role and then into a Sales position which he held into the early 2000's.
From there, Mike went on to become an Operations Manager for a large exterior contractor on eastern Long Island and then General Manager for a large residential remodeling company in Nassau. In early 2016, fate led Mike back home to Alure where he brings his 30+ years in construction and construction management to Alure's Alterations and Basement divisions as a Sales Manager.
Mike is very involved with his two children, evolving from coaching them in youth sports to now watching his son play high school football and wrestling and supporting his daughter's success through her college journey at Manhattan's FIT. For recreation you can always find Mike outdoors. From boating, fishing, or playing golf to escaping to the Adirondacks for snow sports, hiking, or quading.
Awards & Achievements:
• HUD/NARI Lead Remodeler's Training Program
• GAF Factory Certified Professional
• Chief Architect Intermediate Training Seminar
• David Yoho Training
Favorite Quotes:
Business – "Individual commitment to a group effort- that is what makes a team work, a company work, a society work, and a civilization work." –Vince Lombardi
Personal – "Second place is the first loser." – Dale Earnhardt
What I Love About Alure:
It blew me away to come home to Alure, after around 14 years, and see so many people that are still here from when I first started in the mid 90's. There are also some who have retired here. That says everything about Alure's environment of integrity and stability as well as morale shared by the employees. In my career, I've seen nothing else that compares.
Alure Online
Specials
View A Complete List Of Our Specials
Some restrictions apply, click the button below for more details.