Matthew Tarabokija
Director of Information Technology
About:
Matthew (Matt) Tarabokija, Director of Information Technology for Alure Home Improvements, began his career at Alure in 2009.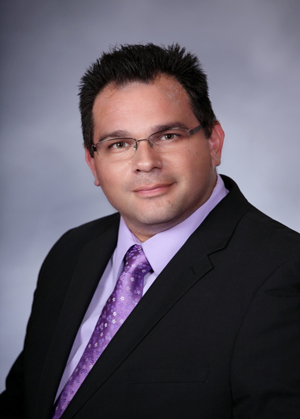 Before working at Alure, Matt was an IT Support Services Supervisor at Gucci for 8 years. Prior to that, he worked as a Field Desktop Specialist at Bank of America for 10 years.
Matt began his career at Alure in 2009 as a Systems Administrator. He was the front line of defense against all computer issues. Virus threats, hardware or software issues or negotiating service-provider contracts, Matt was up to the task and handled it all expertly. When the job of Director of Information Technology opened up, Matt was the sure fire choice to take the reigns and transitioned into the position seamlessly.
When Matt is not at work, you can find him watching his children play sports or volunteering his time at the youth football and high school snack stand. He also enjoys tinkering with projects around the house and using his new Weber app to grill food on the barbecue.
Awards & Achievements:
• Cisco Network Academy Course
• Network + Certification
• A + Certification
• Microsoft Certified Solutions Expert (MCSE) Certification
• Red Hat Linux Training Course
Favorite Quote:
"You're gonna need a bigger boat." – Brody – JAWS
What I Love About Alure:
The family atmosphere.
They accepted me being the new person and I watch as new people come in and they accept them as well. You can really talk to anyone from the bottom up, whether it's in a fun manner, a work manner or a problematic manner. It is a pleasure to be here and knowing there is an upbeat atmosphere makes working at Alure even better.
Alure Online
Specials
View A Complete List Of Our Specials
Some restrictions apply, click the button below for more details.