Leadership Team: Lindsey DeSanto
Lindsey DeSanto
Marketing Manager
About: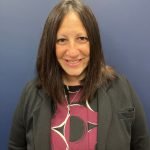 Lindsey DeSanto, Marketing Manager for Alure Home Improvements, began her career at Alure in 2007.
Born and raised in Long Island, NY, Lindsey came to Alure straight after receiving her Bachelor of Science degree with a concentration in Marketing and Management from SUNY Albany.
Lindsey began her career at Alure in 2007 as a Event Coordinator. She was the front line of consumer interaction, working home shows, fairs, festivals, open houses, amongst other events. Seeing Lindsey's potential, she quickly rose up to Senior Events Coordinator a short year later.
In 2014, Lindsey was promoted to Marketing Administrator, where she handled not only shows and events, but helped with the different forms of media, from radio, to TV to print. She helped source new lead providers, set up reporting, handled the blog, social media and as well as the website. Lindsey was able to add, edit and source new content for the website, take pictures of in-progress or finished projects, post to our social sites, as well as many other marketing responsibilities.
Given Lindsey's work ethic and dedication to the company, when the position of Marketing Manager opened up in 2019, it was a no-brainer to put Lindsey in that position where she transitioned seamlessly and she remains at the helm today.
When Lindsey is not at work, she enjoys spending time with her family and friends, hiking, at the beach or exploring new places.
Awards & Achievements:
• Team Captain for ABC's Extreme Makeover: Home Editions
• Tony Robbins Unleash The Power Within
Favorite Quote:
"Stay humble, and always learn." – Jocko Willink
What I Love About Alure:
It is more than just a job, but a second family. I started right out of college and have been here ever since. 🙂
Alure Online
Specials
View A Complete List Of Our Specials
Some restrictions apply, click the button below for more details.