Frank Stehlik
General Manager
About: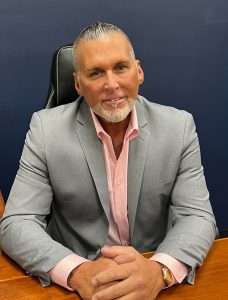 Frank Stehlik, General Manager for Alure Home Improvements, began his career at Alure in 2004.
Prior to Alure, Frank was in the construction and banking industry. Straight out of high school, Frank was in the construction field for 12 years, doing everything from new home builds to renovations. After that, he was in the financial banking industry for about 15 years. However, Frank's true love was always construction, so in 2004, he got back to the field.
Frank started his career with Alure as a Basement Production Supervisor in 2004. He quickly rose through the ranks and became the Director for Operations of the Sunroom department in 2006. Alure saw Frank's dedication and commitment to our clients as well as the company and he took on the additional role of Director of Operations for the Exterior department in 2010. In 2012, he added on the departments of Alterations, Basements and Handyman Home Services to his operations role. Frank is highly involved and oversees large alterations jobs himself, as well as oversees the day to day production operations of his team.
In 2022, Frank added Lifestyle Bathrooms to his production role, where his team can redo the wet area of the bathroom in as little as one day. He has 7 project supervisors under him as well as 150+ trade mechanics. Frank handles the responsibility of interviewing, training and managing production supervisors as well as all trade mechanics for his respective departments.
In 2023, Frank was promoted to General Manager for Alure Home Improvements where he runs the day to day of Alure.
Frank is very involved and supportive of a number of charities including The InterFaith Nutrition Network, The Clark Gillies Foundation, J.E.T.S. (Joining Everyone Together To Share) and The Long Island Builders Institute. When Frank is not working you can find him at the gym, golfing or traveling. Frank's favorite place to travel is the Caribbean.
Awards & Achievements:
• Owens Corning Certified
• CertainTeed Certified
• Knowing Point: Powerful Interviewing Skills
• Knowing Point: Profitability Boot Camp (Robert Ebers)
• Team Captain for Several of ABC's Extreme Makeover: Home Editions
• Rodney Web
• Dale Carnegie Leadership Training
• Tony Robbins Unleash The Power Within
Favorite Quote:
"The greatness of a man is not in how much wealth he acquires, but in his integrity and his ability to affect those around him positively." – Bob Marley
What I Love About Alure:
What I love about Alure is the family atmosphere. You have the support of the owner and I also like the fact that there is the ability and availability to grow within the company.
Alure Online
Specials
View A Complete List Of Our Specials
Some restrictions apply, click the button below for more details.