Leadership Team: Eric Clemente
Eric Clemente
General Sales Manager
About: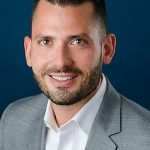 Eric Clemente, General Sales Manager for Alure Home Improvements, is a seasoned sales, business development and marketing professional working over 15 years in the construction industry.
Eric has built a solid reputation of securing large scale relationships and transactions through his ability to assess situations and reach win-win resolutions combined with his attention to detail. Eric is responsible for managing our team of exterior sales designers, optimizing the sales process and consumer experience and working with the designers and management team in identifying team KPI's. Eric is also be responsible for implementing, training, and managing new sales technology and the company CRM system. In addition, he is responsible for business development in the multi-family and commercial sectors of the business. Eric is also past president of CAI Long Island, NYS delegate for CAI Legislative Action Committee, and board member of the Mary Jayne Casillo Foundation.
As a young boy Eric was introduced to the construction industry by his father who was a contractor. After graduating High School, Eric took a break from school to ascertain his true aspiration with his further education. While continuing his apprenticeship, Eric quickly absorbed the in's and outs of construction. Eric was fortunate to be offered an opportunity with one of the countries largest radio and media agency in Manhattan, for which he felt was a life-time opportunity. After approximately 2 years in radio, Eric was offered an opportunity to join in on the ground-level as employee #3 of a newly formed construction software company. The combination of Eric's construction apprenticeship and the fantastic interpersonal skills he learned in media, he quickly becoming a share-holding member and formally a founding employee of the software company. There, Eric was instrumental in creating large scale national accounts with the nation's largest contractors and buying groups including Aspen Contracting, RRSA, and SEN Kitchen & Bath Buying Group. In 2013 Eric moved his career to Alure starting as a Business Development Manager.
Eric is active member in various professional networking groups as well as past president elect of Community Associations Institute Long Island Chapter – the largest organization supporting community associations such as condos, coops, and HOAs in the United States. In October 2016, Eric was the recipient of the CAI-LI President's Award, for recognizing his efforts, ideas, energy and execution in supporting the chapter. His efforts and influence are remarkable with a significant membership growth and increased association revenue.
Eric currently resides in Seaford and is an active participant in the Wounded Warrior's Project, New York City Patrolmen's Benevolent Association Widow and Children's Fund, The INN (Interfaith Nutrition Network) and is the proud father and bonus dad of children, Eric (16), Madison (8), Harrison (6) and Jack (5).
Awards & Achievements:
2016 CAI-LI Presidents Award
2018 MaryJayne Casillo Foundation Honoree
Owens Corning University
Vinyl Siding Institute (VSI) Certified Installer
CertainTeed Siding and Polymer Shakes Master Craftsman
CertainTeed Restoration Millwork Master Craftsman
CertainTeed CertaWrap Master Craftsman
LP SmartSide Certified
National Roofing Contractors (NRCA) Roofing 101
Favorite Quotes:
Business – "The way to get started is to quit talking and begin doing." – Walt Disney
Personal – "If serving is beneath you, then leadership is beyond you." – Steve Weatherford
What I Love About Alure:
What I love about Alure is that Alure Always does it right. Alure follows the rules, the laws, and has integrity behind every intention and when we make mistakes, we make it right. This mindset of integrity comes from leadership down and being in a leadership role, that integrity is something you have been shown to display. At Alure, you can be proud to wear your shirt and hat anywhere.
Alure Online
Specials
View A Complete List Of Our Specials
Some restrictions apply, click the button below for more details.