Byron Chandler
Sales Support Manager
About:
Byron Chandler, Sales Support Manager for Alure Home Improvements, began his career at Alure in 2009.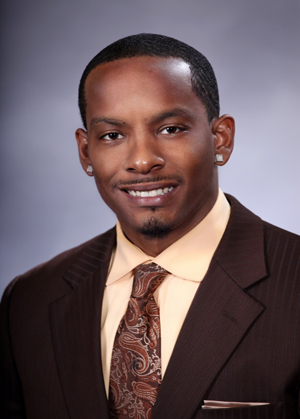 Prior to Alure, Byron was involved in the mortgage industry where he found much success between 2003 and 2008. He began his career as a loan officer and finished his career managing a team of about 6 loan officers and answering directly to the VP of the brokerage.
In March 2009, Byron was hired as a Sales Support Representative at Alure. He had the opportunity to learn on the front lines, considering the Sales Support team is the customer service hub. They deal with everything from initial prospect interest to service of the project completed.
Byron has always had a niche for detail orientation and working well with others and these natural talents were quickly noticed by the Sale Support Manager who decided to appoint him Supervisor of the team after three short years. In his time as a supervisor, Byron had the opportunity to hold dual responsibilities, still applying his talent and ability to Alure's customer base while simultaneously working hand and hand with the management and executive teams. As a supervisor, he further developed his call center skills and abilities, working vigorously with the scripts and rebuttals in order to have the skills necessary to be the sole trainer for all new hires into sales support. He was able able to evaluate all calls both inbound and outbound to uncover inaccuracies and instruct how to complete faster or more efficiently.
After two years serving as a Supervisor, Byron was offered the opportunity to run the entire Sales Support team as the manager and has not looked back since.
When Byron is not working you can find him at the gym 3 to 4 days a week, playing basketball, mixed martial arts training, visiting new restaurants on the island or in the city, since he's a huge foodie and spending time with family and friends.
Awards & Achievements:
• David Yoho Training
• Tony Robbins Unleash the Power Within
Favorite Quotes:
Our Deepest Fear – By Marianne Williamson
Our deepest fear is not that we are inadequate.
Our deepest fear is that we are powerful beyond measure.
It is our light, not our darkness
That most frightens us.
We ask ourselves
Who am I to be brilliant, gorgeous, talented, fabulous?
Actually, who are you not to be?
You are a child of God.
Your playing small
Does not serve the world.
There's nothing enlightened about shrinking
So that other people won't feel insecure around you.
We are all meant to shine,
As children do.
We were born to make manifest
The glory of God that is within us.
It's not just in some of us;
It's in everyone.
And as we let our own light shine,
We unconsciously give other people permission to do the same.
As we're liberated from our own fear,
Our presence automatically liberates others.
What I Love About Alure:
Alure fosters a culture and vision that I personally believe in and have always applied to everything I do in life, provide an experience to others that is superior to what they expect. To be surrounded by a group of individuals with such a high sense of integrity and responsibility in this day and age is rare, truly an honor and a privilege to be among them.
Alure Online
Specials
View A Complete List Of Our Specials
Some restrictions apply, click the button below for more details.