Designer Bio: Marc Zeilander
About: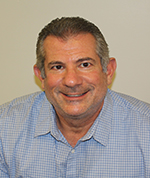 Marc Zeilander was born and raised on Long Island, having lived in Queens and Oceanside through his younger years then moving from Long Beach to Syosset with his wife and two daughters.
Marc has owned and operated numerous businesses in the hospitality industry over the past 25 years before joining the team at Alure. He always enjoys meeting new people and his experiences in the hospitality industry serve him well in dealing with each unique want and need of his clients. Marc brings his sales and management experience to Alure in the Extreme Department, specializing in 10 Day Kitchens and 5 Day Bathrooms, as well as basements over the past 6 years.
In 2022, Alure added a new product line, lifestyle bathrooms, the remodel of the wet area. These include tub to tub, shower to shower or a conversion of the two. Marc brought his bathroom expertise over to this department and is helping clients transform their bathrooms in as little as one day.
3 favorite things:
1. Sports – An avid, long suffering New York Jets fan, football is his favorite spectator sport but he enjoys following all sports – especially New York teams in hockey, basketball and baseball.
2. Exercise – An avid gym enthusiast Marc can be found most mornings at the local gym.
3. Family – Marc enjoys spending quality time with his family as well as dining with friends.
Favorite Project:
Marc's favorite job was for an older couple in Levittown who had an urgent need for a tub to shower conversion as the husbands declining health and age made it difficult to get in the tub and bathe on his own. Having an aide come to help them out a couple of days a week and being on a fixed income, Marc was able to expedite the job as well as recommend design elements such as grab bars and shower seating to best utilize the space for beauty, comfort and safety, all within a reasonable budget and time frame.
Featured Project:
5 Day Bathroom – Massapequa, NY
no images were found
Alure Online
Specials
View A Complete List Of Our Specials
Some restrictions apply, click the button below for more details.