Designer Bio: Bob Sansivero
About: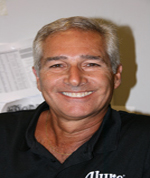 Bob Sansivero is a Senior Exterior Designer who has been with Alure for over 18 years. His experience in exterior remodeling shows in his innovative design and attention to detail. He has a Bachelors degree in Business Administration and as Assistant Sales Manager, he is responsible for all programs to train new employees in product knowledge.
3 favorite things:
1. Building Furniture – Bob's favorite piece of furniture that he built was a pine hutch.
2. Gardening – He cultivates English gardens.
3. Reading – His favorite genre is history.
Favorite Project:
Bob's favorite project was restoring a Victorian house built in 1850 to its original splendor. This included a wrap around porch, roof, stone and siding that were all detailed in this complete reproduction that exceeded the owners expectations.
Video:
Watch Bob's videos as he shares his knowledge about windows, siding and roofing.
Windows:

Siding:

Roofing:

Featured Project:
Click Here To View More Of Bob's Work
Alure Online
Specials
View A Complete List Of Our Specials
Some restrictions apply, click the button below for more details.