Designer Bio: Billy Coen
About: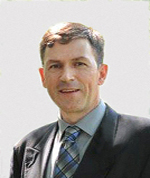 Billy is a 10 day kitchen & 5 day bathroom designer at Alure. Before entering the design area of home remodeling, Billy received an Associate Degree as a Civil Engineering Technician from Ireland, a City and Guilds Construction Technician Certificate from London and he also received a completion Certificate from Queens College in Interior Design. He worked as a home remodeling construction worker/carpenter and for a short time as a Union carpenter before he decided to follow his passion of designing.
3 favorite things:
1. Music – He loves listening to all different types of music.
2. Genealogy – Billy is currently connecting with extended family to build his family tree.
3. Family – He loves watching his kids play sports and other activities.
Accolades:
– Employee of the year (2010)
– MVP award (2011)
– Salesperson of the year (2011 and 2013)
-NARI Contractor Of The Year (CoTY) Award (2019)
Favorite Project:
Billy said his favorite project was working with a customer in Floral Park that hated her kitchen for 20 years and sacrificed for her family despite loving to cook and having a poorly designed kitchen. The fact that he could be creative in increasing the storage space and counter top space made the customer very satisfied. This customer had many construction horror stories and they were a pleasure to work with. It is always the people that make his job interesting and worthwhile.
Video:
Watch Billy's video as he shares his five tips on how to prepare for a 10 day kitchen remodel

Featured Project:
10 Day Kitchen in Lindenhurst, NY
no images were found
Click Here To View More Of Billy's Work
Alure Online
Specials
View A Complete List Of Our Specials
Some restrictions apply, click the button below for more details.