Home
› Home Improvements Blog
Search Our Blog
Are you a raving fan? Leave a comment below and tell us what you think! We appreciate the feedback!
I'm sure you realize how important opinions and reviews from like-minded people can be when making important buying decisions, especially with something as intimate as your home. That's why I was wondering if you would take a few moments and share your Alure experience with friends, family and others to help them make a well informed decision when it comes to remodeling their home. Your feedback is not only important to us, but can be just as valuable to others in the community as well. We appreciate your honest feedback, as it will continue to ensure we are focused on always improving as we strive to create "Raving Fans."   Thank You, Sal Ferro. President/CEO -  Alure Home Improvements
Alure's President/CEO Sal Ferro was honored with the Long Island Business News (LIBN) CEO Awards on Thursday, May 9th. Ferro was recognized for navigating Alure Home Improvements through a tough economy and continuing to maintain Alure's commitment to the community and delivering exceptional customer service for the Long Island community. His customer service attitude goes further than just the community, but to his employees as well. Ferro believes that "the key to a successful company is its people."  He strives to maintain a team atmosphere that focus on the culture. To create raving fans, you need to start with your internal customer, the employees, and then it is easy to create raving fans with your external customers.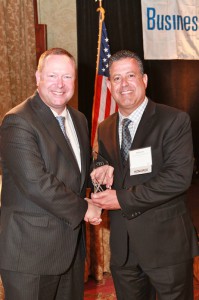 Click here to check out more pictures from the event!
When Alure says "We go to extremes to build your dreams," that doesn't just mean new kitchens, baths, siding, and basements.  Alure also  goes to extremes to create dream vacations: I know that for a fact, because my husband and I were among the 17 couples who went on the Partner Points trip to the Dominican Republic in March 2012!
We first heard about Partner Points when we were considering hiring Alure for our remodeling projects, but we were so involved working on our home on Long Island that a vacation in the Caribbean wasn't anywhere on our radar. A free trip also sounded too good to be true – and with having to choose  granite, tile, cabinetry, hardware, paint colors, etc., for three bathrooms and a kitchen, who had time to keep track of Partner Points, anyway?
Well, we learned the answer to that when we got a letter from Alure's CEO, Sal Ferro, about a year after they began working in our home, telling us that we had reached the halfway mark toward the 200,000 points needed for a trip to the Caribbean! But wait, there's more. Sal's letter said that because we'd obviously been spending a lot of time (and money) on our home, he wanted to make sure we also were having some fun time with our family – to the tune of $500, his treat. We were totally blown away by this unexpected gesture, and happily took our four oldest grandchildren to a Broadway show and dinner and had a great time!
Read more ›
Curb appeal and the roof of your home are linked together as people see your home from the street.  The right choices when making home improvements will help make your home a pleasing addition to the neighborhood and something to be proud to own.  Homeowners in Long Island, New York and nationally can now take advantage of superior technology they can rely upon for their future roofing projects when engaged in improvement remodeling.  Owens Corning, a leader in home improvement products for insulation and roofing have engineered yet another state of the art product design for roofing shingles with a superior endurance against the elements.
The Tru-Definition, Duration Series Shingles with Surenail Technology offer just about everything that matters to the homeowner who's looking for the best in performance.  It sounds almost too good to be true, however it's a simple application of what makes sense when it comes to roofing shingles for home remodeling and repair.  How they perform in extreme conditions and how they hold up year after year was the obvious goal for the development of this breakthrough design.
Roofing shingles will suffer constant abuse from the sun.  Ultraviolet rays, temperature extremes, wind and rain all affect their longevity and performance.  The angle of the roof and the surrounding landscaping design also has an effect on the lift pressure of roofing shingles specifically in bad storms at any time of the year.  The end result with lesser products can be discoloration, broken tiles, loose courses that can lead to leaks and an inconsistent appearance that worsens as time marches on ultimately affecting roof repair costs.
Read more ›
A significant advantage to keep in mind when considering Alure Home Improvements for your kitchen renovation is the resources that we have available to help make the process both stress free and enjoyable.  Some homeowners come to us with a very clear vision of how they want their new kitchen to look, while others just know they are ready to begin and look to us for ideas and guidance.  Regardless of your situation, our highly trained and experienced staff is standing by to help.  The perfect place to begin that adventure is in our gorgeous three-story showroom in East Meadow, New York where you will find full size displays and a large array of tile, countertops, and accessories.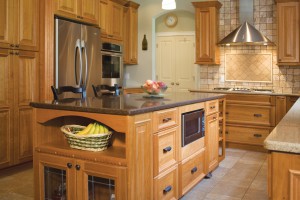 A kitchen remodeling project, or for any other room in the home, can seem overwhelming for some without the right help.   At Alure Home Improvements, our process is designed to take the risk out of home remodeling and the potential stress it can cause is completely unnecessary.  After all, giving any room in your home a makeover should be a fun and exciting time. Yet, with so many options to choose from, color schemes to consider, countertops to explore, and unique furnishings to discover, it can be tough to know where to begin.
Read more ›
"I'm just window shopping" they would say when passing any given store or when asked by the retail sales attendant "can I help you?"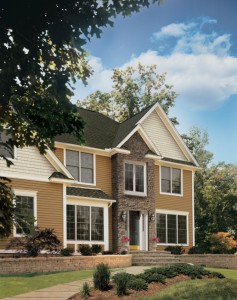 The truth is that New Yorkers and specifically Long Islanders will do plenty of window shopping for replacement windows for their homes.  Likely there is one of two reasons that might be why any homeowner would be headed into a remodeling and repair project with new replacement windows.  The first is the appeal that your home will have as part of your neighborhood.  That curb appeal is easily rejuvenated by changing the style of windows in your home and is why they are a prime target for an exterior upgrade.  It instantly enhances the first impression others will have when they see it from the street and can positively impact the benefit you collect in your return on investment at the time you choose to sell.
Read more ›
Why would I consider a Sunroom for my home?
The idea of adding a sunroom isn't unusual for homeowners in Long Island.  In fact, a Joyce sunroom by Alure can actually provide one of the highest Return On Investment (ROI) at the time when you may choose to sell your home.  Currently sunrooms are one of the most popular remodeling choices that are trending upwards in 2012.
One of the reasons making this possible is the technology used in its manufacture and construction.  Just like in the medical field or with computer technology, there is always a new machine or procedure making peoples lives better.  The building industry has made some significant strides in making sunrooms a viable alternative to "new construction" when considering adding usable space to your home for your family.
Read more ›
Alure Home Improvements is a full service remodeler, however more specifically as a bathroom remodeler we often get asked this question; "can't you give me a rough idea of what a bathroom remodel will cost?"
The real answer is "no" because there are so many things to consider when approaching a bathroom renovation. There are few areas of improvement remodeling where an average price or a per square foot calculation is appropriate or even possible, but one of them isn't the bathroom. Understanding how the process works can help you plan your budget and your approach to a bathroom makeover.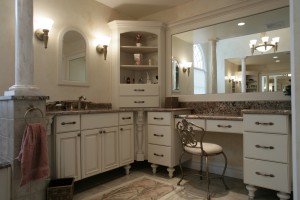 It is certainly understandable that given these life and times everyone is looking for practical ways to make their investments go farther. Since 1946 Alure has been dedicated to delivering quality products and services. It is clear, now more than ever, that homeowners in Long Island are choosing to hold onto their property longer and possibly even make room for an extended family under the same roof. The current trend has shown that bathrooms in particular are being updated, remodeled, expanded and otherwise made to accommodate extra use or simply to make better the additional years a family will remain in the same house.
Read more ›
How do I know what to do if I want new siding on my house?
Certainly homes in New York, New Jersey and on Long Island have similar needs when it comes to the amount of exterior protection a home should have year round against the elements.  Which part of the country you live in determines the level of protection your home might need when it comes to windows, siding and roofing.  It also influences the local codes regarding set minimums for R-value and for insulation.  Homeowners in general remain largely unfamiliar with most of this information because, quite frankly, they don't often use it on any regular basis.
Read more ›
If you weren't already aware the Alure Home Improvements team of Handyman Home Services technicians has successfully been at work making the short list of home handy projects even shorter.  It does not have to be a full remodel to have Alure come to your home in New York for a free consultation and or to review your "to do" list regarding home improvement.
To that end, the Alure Handyman Home Services team is a group of qualified specialists who also have a talent for "troubleshooting."  Finding what might have gone wrong and then being able to fix it is just one of the services provided by Alure for any Long Island home.  The possibilities may include that you are only interested in having a kitchen counter or cabinet repaired or have several windows that may need replacing.  Or it might be more serious and that you need to find the source to that roof leak or determine why the bathroom tiles are falling off.
When you think about it, one can wonder where the term "troubleshooter" came from.  There is one possible scenario that remains undocumented and is not much more than a tall tale.  It came from a belief that gunslingers or what was known as a "hired gun" was an integral part of the history of the "Old West."  With a lack of civil behavior in earlier times of the American Manifest Destiny, common lawlessness was often met with use of deadly force or gun battle.  Troubleshooters, in the days of the gold rush and new settlers, were private agents who hired out to help settlers and gold miners protect their rightful and hard-earned property, and their families.  They earned room and board and in some cases small stipends for being there to do the "shooting" when and if it became necessary.  Hence: trouble shooters.
Read more ›