Home
› Home Improvements Blog
Search Our Blog
It's not uncommon for multiple generations to live under one roof. Alure Home Improvements' design expert Greg Griffin explained that remodeling your basement to accommodate your parents or relatives isn't just normal, but can actually end up being a positive in multiple ways.
When you turn your basement into an extra bedroom, apartment or living space, you're able to bring your family closer and provide them space to live. Griffin also pointed out that it can add substantial value to your home without creating the tax-related costs that an exterior addition or other new construction may. For many homeowners, it also makes much more financial sense to invest in an extra living space in their own home rather than pay for a parent's or relative's apartment.
If you're considering creating a finished basement for a relative, parent or other guest, Griffin outlined some of the most important tips to keep in mind to create a comfortable, safe and functional space.
1. Focus on proper planning
Like with many home renovation projects, the first step is to plan with the structural, functional and legal guidelines in mind. Griffin explained that, space-wise, the basement is an excellent area to make over because it's the same footprint as the rest of your home, so you can treat it as its own complete floor. When you're planning, you need to work with a team that knows the building codes, the flooding possibilities of a basement, how to deal with mechanical areas like the boiler in safe and stylish ways, and can incorporate lally columns into your design so your space looks like any other home while still supporting the floors above. You should also think about the basic utilities you need to install, such as electricity, lighting and duct work.
2. Think about safety
Although planning might be the first step, Griffin explained that installing safe materials and features is most important.
"Safety protocols are at the forefront of getting it right," Griffin said in an interview. "That means having a boiler room with a fire-rated door, proper fire protection like fire-rated sheet rock and ventilation – this goes for any living space, not just the basement – and [the right] forms of egress."
A basement, like any living space, is required to have two forms of egress, or ways to escape in case of fire. Griffin explained that although it can seem unnecessary during construction, having that second form of egress can be the difference between firefighters being able to access your family or not. Bedrooms that are enclosed within a basement also require a separate secondary form of egress.
3. Add a small kitchen
When you're building a living area in your home for your relatives, you want to make sure they have the ability to live somewhat on their own, even if they're still under your roof. Griffin explained that a kitchenette is a popular basement addition when parents or other guests move in. These kitchen design ideas usually include about 6 feet of counter space, cabinets, a refrigerator, outlets, a sink, a refrigerator, a microwave and other appliances. Stoves are illegal in many basements, but can be installed with specific coding requirements in some cases. Typically, Griffin said he sees most relatives use the home's full-size kitchen for cooking, and the basement kitchen for things like snacks or tea.
4. Don't forget the bathroom
In addition to a kitchen, most relatives will want to have a bathroom in the basement apartment. Not only does this create one less person to share your home's bathrooms with, but it builds a stronger sense of independence. Griffin explained that people often go for stand-up showers and other popular bathroom features. Handicap or safety aspects can also be installed by bathroom contractors.
5. Provide private living and sleeping areas
Many people use their unfinished basements as storage areas, workshops, laundry rooms and home maintenance hubs. When your relatives or guests move in, you'll still need space for these activities. But you don't want to intrude on the new apartment. Griffin suggested creating a design that provides a hallway when you first go down the stairs. It'll allow the homeowner easy access to the hot water heater, the washing machine and storage while giving relatives plenty of space for themselves.
A basement renovation to create an additional living space is a great idea. Griffin reminded homeowners to try to make the area seem like the other floors of the house in its design, surfaces and materials to make it not feel like a basement at all.
6. Have the right permits
Many towns on Long Island are allowing accessory apartments in basements provided that the project is filed with the building department. There are size restrictions on these apartments so it is always best to consult with your building department to find out what is allowable in your home. The building department will also require that the contractor, plumber and electrician are fully licensed and insured and they will send out inspectors to sign off on the work as its being performed, making sure your accessory apartment is built to code.
Summer is almost over, the kids are going back to school and football is back! This can only mean one thing, Labor Day weekend is here. Time for BBQ's, beaches, enjoying family and friends and getting ready to say goodbye to summer vacation. Let's add to that! Let's actually celebrate Labor Day for what it is. A day to recognize and give tribute to the contributions workers have made to the strength, prosperity and well-being of our great country. We celebrate past presidents birthdays, great Americans and our country's independence in honor of the role they played in our countries history and greatness. All well deserved!!
Where would our country be without the hard work, dedication, skill, drive, and overall contributions from its labor force? The answer is we would not be the great economic and industrial leader of the world. So let's celebrate Labor Day for what it is this year and remember nothing gets done without the men and women day in and day out doing it! I'd like to recognize the employees and tradesman of Alure for all the contributions they make day in and day out.
Read more ›
Bathroom renovations can have a significant impact on the way people use and view their homes. A clean, beautiful space can make homeowners' daily routines that much more pleasant and potentially add value to the house. But, regardless of the numerous benefits a bathroom remodeling project holds, it's a big job and should be thought about seriously.
Alure Home Improvements' kitchen and bathroom design expert Rosemary Mikelinich explained that the reasons why people get bathroom renovations usually fall into three categories. People may either need a bathroom that functions differently, one that's more modern and stylish, or a bathroom that's clean and undamaged.
Read more ›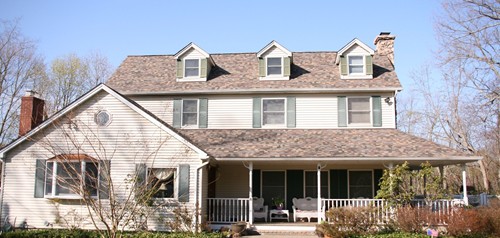 Siding is an important aspect of any home. It makes up the majority of the exterior and can help your home look beautiful to visitors, neighbors and passersby. But siding is also an important functional element to help protect your home's interior structures from outdoor elements.
Alure Home Improvements' exterior expert Mike Serra, who specializes in exterior design, explained how siding has changed over the years and why modern siding is far superior to previous options. 
Read more ›
Whether you're tired of looking through old panes that are fogged on the inside or you're sick of paying for heat and air conditioning that you're losing through inefficient weather stripping, replacement windows can carry a number of advantages for homeowners. You can install new windows as part of a kitchen remodeling or larger renovation project, or just on their own as a way to refresh your home both inside and out.
Alure Home Improvements' exterior design expert Vinnie Maddaloni discussed some of the benefits that installing new windows can have for people considering upgrading their homes. 
Read more ›
When you put time and effort into your house with home renovation and customized decoration to create a beautiful and comfortable space, it's important to look out for some of the most common causes of injury and house damage as well.
1. Carbon monoxide 
Carbon monoxide is the byproduct of using certain fuel sources. Odorless, scentless and soundless, carbon monoxide kills more than 400 people in the U.S. every year, the Centers for Disease Control and Prevention explained. Every home should have CO detectors that function well to warn homeowners of a possible leak. Many times, CO leaks occur during extreme storms or power failures when people are looking for alternate heating or power sources. The CDC warned against using a gas oven to heat a home, a generator indoors, a car in a closed garage, or any fuel or motor indoors.
Read more ›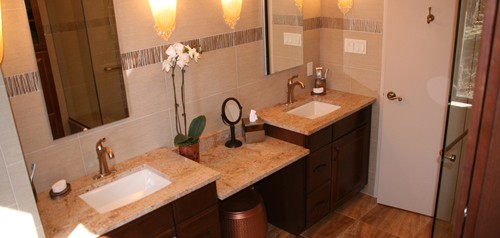 A bathroom renovation can impact how a home looks and functions. Updated fixtures and newer decor can improve the way a family uses their new bathroom, but one of the biggest things a homeowner can do as part of a remodeling project is to enlarge a bathroom. By expanding the square footage of a bathroom, families can create a more versatile space that can accommodate more people and their belongings. For many people who are redoing their bathrooms, considering expansion is a big part of the decision.
Alure Home Improvements' custom bathroom and kitchen design expert Patricia Nicolini talked about how she helps homeowners decide whether or not to expand the size of the bathroom they're renovating.
Read more ›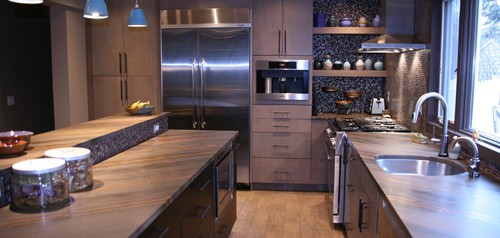 If you find yourself looking at your kitchen and wondering if it's time for a renovation, it might be a good idea to think about the reasons why other people redo their kitchens. There are a number of things that can lead people to decide on a kitchen remodeling project, and these can help you get prospective on your own home and whether it's time to tackle a full scale kitchen renovation project.
Custom kitchen and bathroom designer at Alure Home Improvements, Sherry Gossett talked about some of the most popular reasons that people decide to get a new kitchen. 
Read more ›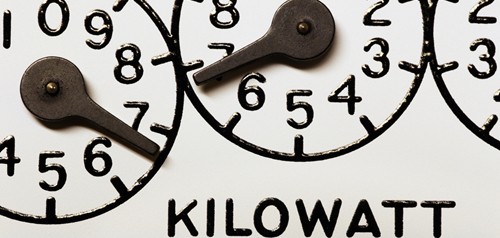 Whether it's the air conditioner in the summer or the heater in the winter, your home's energy consumption can quickly become expensive. No one wants to use more energy in his or her house than necessary, but it's not always easy to tell where you should try to cut back. Here are a few tips from Alure Home Improvements that can help you reduce the amount of energy your family uses. 
Read more ›
One of the biggest reasons for renovating and remodeling homes is the need for more space and storage. Whether your family has grown since you first moved into your house or you're just tired of trying to find a place for everything in your cramped bathroom, a remodeling project may be the answer to your growing needs.
Many bathroom design ideas tie in storage options in stylish and functional ways so you'll still have the elegant and relaxing bathroom you want without worrying about where to keep everything. Alure Home Improvements' customer bathroom designer Blythe Tract recently outlined some of the most popular ways to add or install storage options into a bathroom without taking away from its great design.
Read more ›