Sunroom 10000 Giveaway
Win $10,000 in Joyce Products! Enter Here!
Enter to win the $econd Chance $10,000 Giveaway! What would you do with $10,000?
Joyce Factory Direct has been proudly serving Northern Ohio customers with quality home improvement products since 1955.
In 2013, you will have two chances to win $10,000! There will be a 2013 Summer Giveaway and a $econd Chance Giveaway! Be sure to Enter Now to win our $econd Chance Giveaway!
Complete the form below or visit here for more information.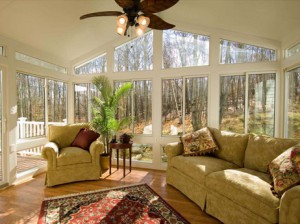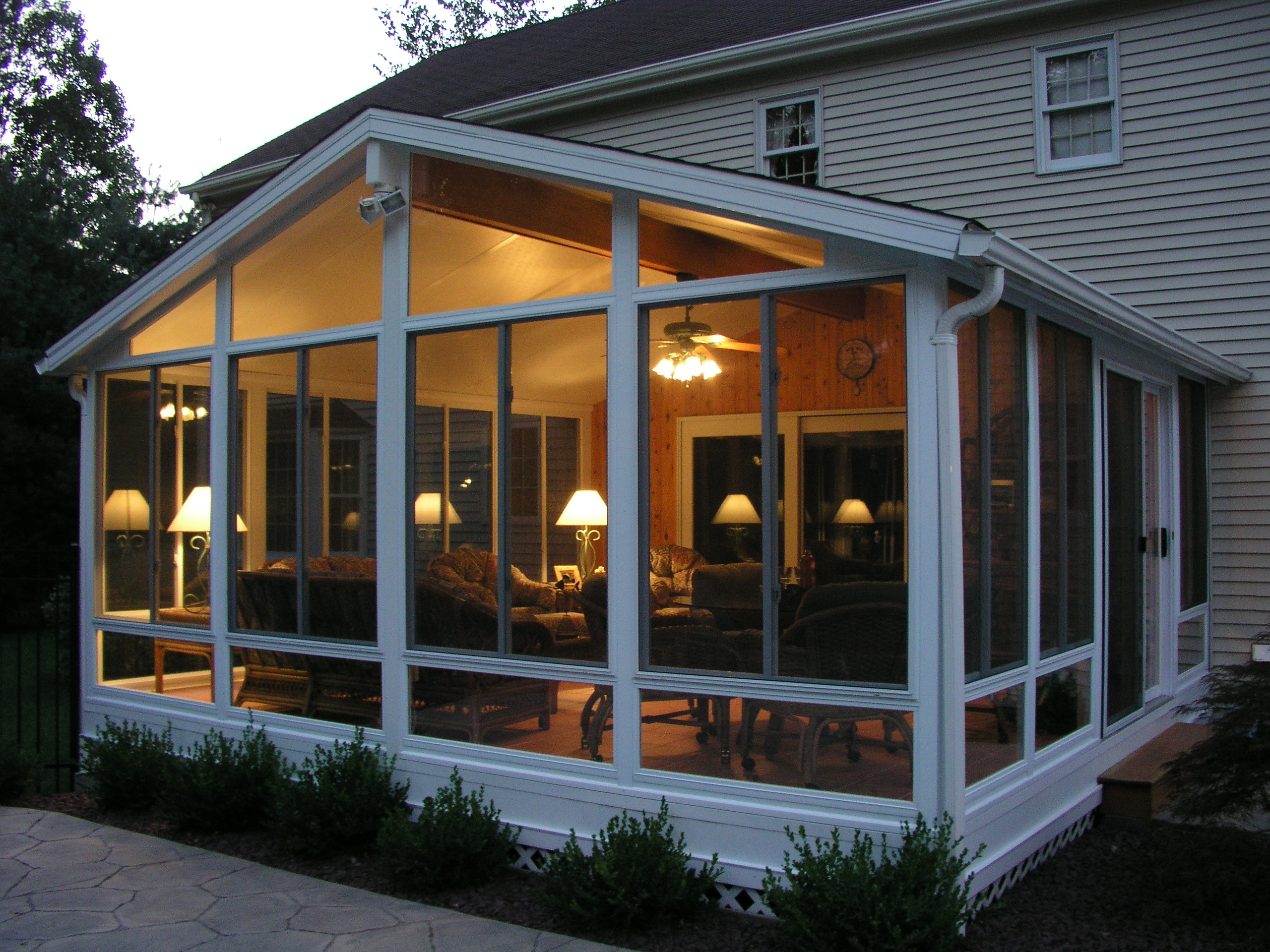 *The 2013 $econd Chance $10,000 Giveaway ("Sweepstakes") Official Rules
NO PURCHASE NECESSARY TO ENTER. MAKING A PURCHASE WILL NOT IMPROVE YOUR CHANCE OF WINNING A PRIZE.
1. Eligibility: Open only to legal United States residents that own a home located within the service areas of Joyce Factory Direct ("Sponsor") & participating Joyce Factory Direct distributors who are twenty-one (21) years of age or older as of July 1, 2013. Void wherever prohibited by law. Employees of Sponsor and their respective partners, affiliates, distributors, subsidiaries, advertising and promotion agencies, or judges (collectively "Sweepstakes Parties") and any other individual or company involved in the development or execution of the Sweepstakes at any time during the Sweepstakes Period (defined below) and the immediate family members and/or those living in the same household of each are not eligible.
2. Applicable Rules: In addition to these Official Rules, participation in this sweepstakes is subject to your full and unconditional agreement to be bound by the decisions of Sponsor.
3. Sweepstakes Period: Sweepstakes begins at 12:00 am EST on 7/1/2013 and ends at 11:59 pm EST on 12/31/2013.
4. How To Enter: You may enter this promotion by i) completing an entry form at a Sponsor promotion or online at www.JoyceFactoryDirect.com or ii) On a 3" x 5" card, hand print your complete name, home street address (no P.O. Boxes), city, state, zip code, date of birth, plus daytime and evening telephone numbers and e-mail address. If you do not have a telephone, indicate "No Phone." Failure to comply with this or any other terms in these Official Rules will result in disqualification. Mail your entry in a hand-addressed, business-size envelope (#10) with first-class postage, to: "Joyce Factory Direct $econd Chance $10,000 Giveaway", 1125 Berea Industrial Parkway, Berea, Ohio 44017. Limit one entry per envelope. No more than one (1) entry per household. Entries must be received by December 31, 2013.
5. Limitations: Limit one entry per person and only one entry per home. No mechanically reproduced entries of any kind permitted. Illegible, incomplete, mutilated or mechanically produced or reproduced entries are void. Entries become the property of Sponsor and will not be returned.
6. Odds of Winning: The actual odds of winning each prize will depend upon the actual number of entries received for this sweepstakes.
7. Random Drawings: All drawings will be random drawings from all eligible entries received by each respective drawing date. A product purchase will not improve your chances of winning. The Sweepstakes is subject to all applicable federal and state laws and regulations, and is void wherever prohibited or restricted by law. Winners will thereafter be notified by telephone. Acceptance of a prize will require entering a standard work agreement or purchase order for the goods and services to be provided. Winners may also be required to sign and return an Affidavit of Eligibility, Liability Release, any necessary tax forms, and where lawful, a Publicity Release before work begins. The prize may be forfeited and an alternate winner may be selected by random draw from all remaining eligible entries if any of the following occur: i) noncompliance by winner ii) the prize notification is undeliverable (if a winner cannot be reached at the telephone number and/or address on winner's entry or if the prize is not claimed within 15 days of receipt of notice) or iii) the prize is undeliverable. Decisions of Sponsor are final on all matters.
6. Prizes: One (1) sweepstakes grand prize winner will be chosen in a random drawing on or around January 10, 2014 from all eligible entries received. Grand prize winner will receive $10,000 of professionally installed product(s). The maximum retail value of the grand prize is $10,000. The winner may choose to use the list value of the prize toward the purchase of any Joyce Factory Direct product(s). Winner must meet eligibility requirements set forth in these rules in order to qualify for a prize. If the winner has purchased products of Sponsor since the entry day as recorded by Sponsor, the retail amount of the prize may be refunded. Any costs in excess of the stated maximum retail value for a prize shall be the sole and exclusive responsibility of the prize winner. All expenses not specifically provided for are the sole responsibility of the prize winner. Purchasing a product will not improve your chances of winning. Winner will be notified by telephone and then mailed a confirmation and are subject to verification of eligibility and compliance with these Official Rules. Prizes are not transferable by the prize winner (except as specifically provided herein, no cash or prize substitutions except at Sponsors' sole discretion) and must be installed at the address listed on the winning entry form. Prizes, products and installation are subject to availability and may be subject to black-out dates. Installation is subject to the terms and conditions of Sponsor's standard installation guidelines and must be provided by Sponsor's personnel or Sponsor's designee. The cash value of each prize is $0. No cash or credit will be awarded. Liability for any applicable taxes, including all federal, state, and local taxes and/or other fees that may apply to prizes is the sole responsibility of the prize winner. Any required tax reporting forms will be furnished to the Internal Revenue Service. Winner assumes all liability and agrees to hold Sponsor harmless for any injury or damage caused, or claimed to be caused, by participation in this promotion or use or redemption of any prize. Winners must sign and return standard work agreement within six months of the end of the contest.
7. Winner's List: The names of the prize winners can be obtained by mailing a self-addressed, stamped #10 envelope to Winner's List, Joyce Factory Direct, 1125 Berea Industrial Parkway, Berea, Ohio 44017, including a request for the winners' names. Requests for winner names must be received by March 30, 2014.
8. General Conditions and Rules:
A. Site Conditions: The site where the prize is to be installed (if applicable) must be in suitable condition (e.g., no water, mold, structural damage). Any waterproofing, remediation, or other repairs necessary for proper installation (as deemed by Sponsor or its designees in their sole discretion) must be performed at the prize winner's expense prior to installation. Installation labor does not include preparation or certain finish items including, but not limited to, permit and/or inspections costs, electrical work, painting, staining, floor coverings, lighting, or HVAC systems.
B. Transfer and Installation: No transfers, substitution in prizes, or cash will be allowed except by Sponsor, who may substitute a prize of equal or greater value in its sole or absolute discretion. Upon installation/delivery of a prize, Sponsor will be deemed to have awarded the prize to the prize winner with the prize winner assuming full ownership and responsibility for the prize. A prize winner must arrange for prize installation/delivery no later than one (1) month following the award of the prize and installation/delivery must occur and be completed within six (6) months of confirmed notification.
C. Showcase Agreement: Acceptance of any prize constitutes permission to the Sponsor to use winner's name, voice, statements, image and likeness for purposes of advertising and trade, in any medium, without further compensation, unless prohibited by law.
D. Release: By receipt of any prize, winner agrees to release and hold harmless Sponsor, and its affiliated and related companies, successors and assigns, suppliers, distributors, advertising/promotion agencies, and prize suppliers, and its shareholders, officers, directors, employees, representatives and agents (collectively, the "Released Parties") from and against any claims, demands, losses, promises, cause of action and liabilities, including, but not limited to, personal injury, death, or damage to or loss of property, arising out of the preparation for, or participation in, this sweepstakes or receipt or use or misuse of any prize.
E. Additional Drawings: Sponsor reserves the right to hold additional drawings at an earlier date, which will increase the odds of winning.
F. Cancellation: Sponsor reserves the right to cancel, suspend or modify the Sweepstakes if: i) a virus, bugs, or other causes beyond the control of the Sponsor corrupt the administration, security or proper operation of the sweepstakes; ii) fraud, misconduct or technical failures destroy the integrity of the sweepstakes as determined by Sponsor, in their sole discretion; and iii) any other circumstances, as determined by Sponsor's sole discretion, significantly impacting the integrity, fairness or proper operation of the sweepstakes.
G. Publicity/Marketing: Except where prohibited, your entry in this sweepstakes constitutes your consent to Sponsor to use of your name, likeness, photograph, voice, opinions, hometown and state or province, and entry (with or without attribution) for promotional purposes in any media, worldwide and without further payment or consideration. In addition, Sponsor shall have the right to use your contact information supplied in connection with this sweepstakes (postal address, telephone number, email address, etc.) for marketing and promotional purposes. You may opt-out of receiving such communications as set forth in our Privacy Policy or as provided within any such marketing materials (e.g., using the "Unsubscribe" feature provided in our emails).
H. Removal Request: If you do not wish to receive future sweepstakes mailings or marketing promotions from us and would like your name and address excluded from our mailing list, please notify us in writing at: Sweepstakes Removal Request, Joyce Factory Direct, 1125 Berea Industrial Pkwy, Berea, Ohio 44017.
I. Additional Terms: It is your sole responsibility to notify the Sponsor of any changes to your contact information. Any attempt by you to obtain more than the allowed number of entries for any drawing by using multiple/different addresses, identities, or any other methods will disqualify you from this sweepstakes and chance of winning any prize. Use of any automated system to enter is prohibited and will result in disqualification. The sponsor reserves the right at its sole discretion to disqualify any individual who tampers with the entry process or if the individual fails to comply with any requirement of participation or with any provision in these Official Rules. Sponsor is not responsible for: (a) any typographical or other error in the printing, the offering or the announcement of any prize or in the administration of the promotion, whether caused by computer, technical or human error; (b) incomplete, lost, late, damaged, illegible or misdirected e-mail or for any technical problems, malfunctions of any telephone lines, computer systems, servers, providers, hardware/software, lost or unavailable network connections or failed, incomplete, garbled or delayed computer transmission or any combination thereof; (c) any liability for damage to any computer system resulting from participation in or accessing or downloading information in connection with this promotion. Sponsor assumes no responsibility for undeliverable entries resulting from any form of active or passive filtering by a user's Internet service provider or for other technical limitations. CAUTION: Any attempt by an entrant to deliberately undermine the legitimate operation of this promotion is a violation of criminal and civil law. Should such an attempt be made, sponsor reserves the right to seek damages from any such individual to the fullest extent permitted by law.
SPONSOR: Joyce Factory Direct. 1125 Berea Industrial Parkway, Berea, Ohio 44017