Sunroom Additions from Alure Home Improvements!
Joyce #007-Outside

Joyce #017-Outside(b)

Joyce #028-Outside

Joyce #001-Outside(a)

Joyce #008-Outside(a)

Joyce #020-Outside(a)

Joyce #026-Outside

Joyce #053-Outside

Joyce #061-Outside

Joyce #026-Inside

Joyce #047-Outside(b)

Joyce #022-Outside

Joyce #052-Outside(b)

Joyce #039-Outside(a)

Joyce #009-Outside

Joyce #051-Outside

Joyce #025-Outside(a)

Joyce #043-Outside

Joyce #018-Outside

Joyce #027-Outside(a)
"It has not been very often that we have experienced such total and considerate service, not to mention the reward of our dream come true. What is the end results? We have the most magnificent sunroom ever imagined and an experience we will tout to everyone."
–
Marilyn & Kenneth Lang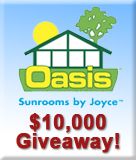 Work with Experienced Sunroom Designers
Energy Savings & Year Round Comfort
TCA-Guard For Protection Against Termites
Easily Customizable to Blend in With Your Home
Features Low–Maintenance Vinyl
Perfect Way To Enjoy Your Backyard
Sunroom Options with Alure Home Improvements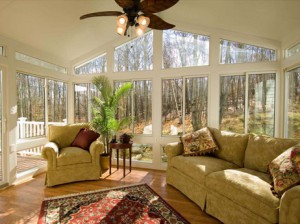 What do you dream off when thinking of a new sunroom? Maybe a cozy breakfast room, conservatory or home spa. Or perhaps an indoor garden, exercise room or even a home office… For the ultimate Long Island sunrooms, more homeowners turn to Alure. Expand your living space in less time, with less mess than traditional additions from area contractors when you choose an Oasis® Sunroom by Joyce Manufacturing. Our home remodeling company can help design the room you've always wanted by creating a new indoor "getaway" to enjoy more of the outdoors. Choose a style that matches your home's existing architecture with advanced technology for outstanding heat retention and maximum thermal protection. Relax as Alure's trained craftsmen expand your home and be confident with all vinyl construction, an exceptional material that provides a more stable, structurally sound room. That's why an Alure Sunroom will be your new favorite room in the house. Let us show you why the word that is used most often to describe our Sunrooms is simply: "elegant!"
Alure Sunroom Features
More dimensionally stable structure than traditional sunroom materials
Never needs painting– color throughout material
Short end construction schedule
Less maintenance
Energy efficient LoE glass
Full fiberglass screens
Lifetime warranty
Featured Video
Sunroom Links
Sunroom Resources
Online Promotion
Free Upgrade To Ultraview Screens Offers are for a limited time and may not be combined with any other offers, promotions or discounts.