Beautiful Energy Efficient Replacement Windows
"Well, our original letter was thrown out because we wanted to tell you how great the windows and doors we bought from Alure were during this awful storm." –
Ralph & Joan Bruno
Design Imaging – See The Vision Before You Begin
Same Window Technology Used On Empire State Building Upgrade!
Backed By A Lifetime Manufacturer's Warranty
Variety Of Styles, Colors & Sizes
3 Floor Showroom, Open 7 Days A Week
Alure Home Improvements: A Recognized Leader in New Windows and Replacement Windows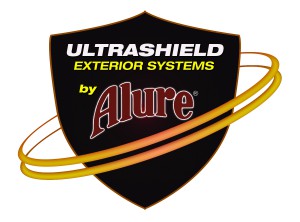 When shopping for replacement windows, it is extremely important that you pay attention to the details. From the window glass and framing material to the overall energy efficiency and durability of the new windows, there is a lot to consider. To help you make sense of your options, it can be extremely helpful to have window contractors that understand the nuances in window technology and can help you select the perfect replacement windows for your unique home design. That's why Long Island homeowners turn to Alure, the Long Island window replacement experts!
UltraShield Windows will complement the beauty of your home and increase your home's energy efficiency all year long.  The particular attention that we give to the design and performance of UltraShield windows allows us to offer every homeowner exceptional value on their new windows or window replacements.  From your initial consultation, we help you build a window package that maximizes style, energy efficiency and performance, that is finalized with expert installation and a lifetime of peace-of-mind.
Replacing your old, inefficient house windows has never been easier. Your home's exterior is the main defense against the elements and Alure's UltraShield windows have been designed for superior performance against air infiltration, harmful UV rays as well as the Winter cold and Summer heat.
UltraShield: Window Replacement Designed For Performance
Designed to perform, UltraShield windows have some of the industry's lowest air infiltration rates. Our triple weather strip barrier provides 50 percent more weather-stripping than other replacement windows and provides more protection against harsh winter weather, which means you save money to heat your home. Air infiltration causes cold drafts and temperature differences within a room, which puts a tremendous burden on the home's HVAC unit as it struggles to maintain your preferred temperature. Over time, this drives up energy costs, shortens the lifespan of your climate control unit, and contributes needless greenhouse gas emissions into the environment.
Heat loss in the winter and heat gain in the summer can be a major concern. In fact, high air infiltration created through 14 leaky 28-inch by 48-inch windows throughout a home may be equivalent to having an opening this size in your wall without a window.
Adding beauty to your Long Island home should never come with compromise. Selecting windows for your home can be easy if you know what to look for when you begin to explore your options.  Always be sure that when you are comparing different window brands, you review each product's testing information. UltraShield windows are tested by certified, independent laboratories in order to provide you with the critical information you need to make the right decision for your home improvement project.
See The Vision Before You Begin
Explore your ideas, mix & match different colors, styles and textures with our exterior visualizer. You can even stop by our gorgeous three-story design showroom in East Meadow, New York and have one of our talented designers digitally alter a photograph of your home to indicate what your new replacement windows will look like after they're installed. This helps remove a lot of the guesswork out of shopping for home windows and can provide much needed peace of mind throughout the entire process.
Featured Video
Window Links
Window Resources
Online Promotion
With every standard insulated glass window project, Alure will upgrade your glass to Suspended Film Glass Package (value $69 per window)
Minimum Purchase $9,999. Offers are for a limited time and may not be combined with any other offers, promotions or discounts.