Additions For Every Room In The House With Alure Home Improvements!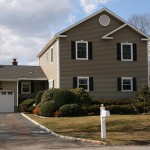 Is your growing family in need of more living space?  Alure Home Improvements offers specialized new construction services, with experienced home construction consultants that have "hands on" experience with it comes to creating the project of your dreams.
When it comes to expanding your home, Alure can traditionally "stick frame" your home, build modular construction or a combination of both.  We call it Alure's "System Build."   A marriage of the high quality off-site modular construction and the design flexibility and vast product selection of traditional onsite work.  You have the option of choosing factory supplied or onsite items such as kitchens, bathrooms, porticos, porches, wood or tile flooring, windows, stair & rail, siding options and much more!  On site or off, Alure employs the same methods of high quality construction you have come to expect: proven wood framing, fiberglass insulation, sheetrock interior and more.
Top Quality Materials
Customization
Vast Array of Selections
Visualization Tools
Let One Of Our Construction Consultants Help You Design:
Kitchen Extensions
Kitchen additions or extensions are a great way to add a little more counter space to your life. A kitchen remodel is a great way to add value to your home and by adding more space to that room will make life a whole lot easier for you and more enticing to future buyers.
Bathroom Extensions
Let's face it, no one likes sharing a sink in the morning. but adding dual sinks just isn't an option in your current situation. By extending your bathroom you are automatically opening the door to endless possibilities. Whirlpool tubs, televisions for the guys, you name it and with the right sized addition Alure can make it happen.
Dormers & Second Floor Extensions
Believe it or not one of the easiest additions to your home is the addition of a second floor. Depending on your addition, concrete foundation usually doesn't have to be poured and costs can be kept reasonable. By adding a second floor or dormers to your home you are also drastically increasing your square footage while barley chewing into the overall size of your lot.
Master Bedroom Suite
Need a bit more space in your bedroom? Is it a little too cozy? Redesign your master suite to fit your needs. Make life as easy as possible by adding both form and function to your home with a room addition!
New Addition For Mom & Dad
Looking to add on space to make room for your parents? Keep an eye on them without having to travel. Alure can help you design an addition for your parents while still giving them the privacy they deserve.
Garage Conversions & Extensions
Let's face it. Garages these days aren't  holding cars anymore. Many people could use the added living space of their garage if they cannot add an addition or extension. Let us help you design the space for your needs. Insulate and finish it to make a home office, bedroom or family room. We can help you integrate it into your home's design like it was always meant to be there.
ADA & Aging In Place Home Conversions, Ramps, Baths & More!
Accessible products accommodate people of different abilities, height and age. Alure can accommodate all of your growing needs. Just ask our experts about how they can make your space more fitting for you